Camping Brabant - Costa Kabrita
Original accommodation
---
Glamping Pods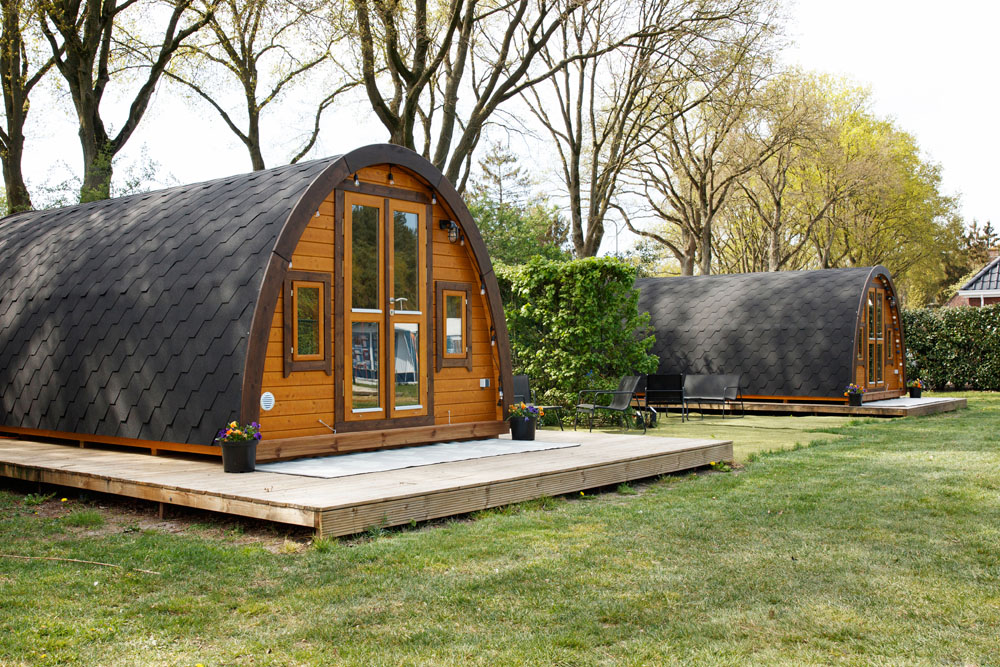 This super-sized, well-insulated camping pod will surprise you with its efficient layout, nice space and cosy bed with real mattress.
It is much more than a nice camping pod. The synthesis of glamour and camping. Glamping is a way to really enjoy the comfort of your Pod after an adventurous day in nature.
Whatever the time of year, your Camping Pod is fit to live in and will be warm and cosy against the outside weather. (Insulated floor, walls, roof, double glazing)
Our Insulated Glamping Pods is 3.2 x 5.9 metres and has an ideal layout for your comfortable holiday or quiet routine.
At the entrance a cosy living room with a sofa bed. For your convenience there is a closet with shelves for your belongings, and other side a closet with rod to hang your coats.
There is a mini kitchen with hob and fridge and a double bed for your relaxation. At the back of the Pod is another bunk bed. So in total 6 people can sleep.
There is also the option to rent both Pods, for example if you want to go camping with 2 families, then you have space total for up to 12 people.
The Pods are on the field near the playground and the animal field, so in short nice view.
Facilities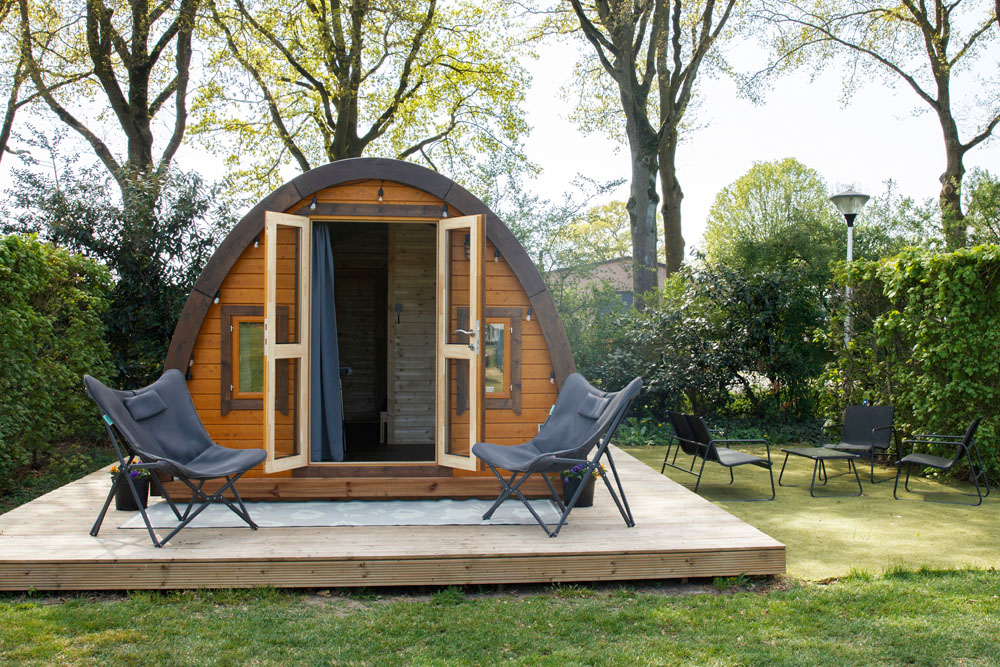 At the campsite you will find proper toilets and showers (also disabled and baby washing facilities).
Beautiful shared kitchen with oven and even a dishwasher.
Many play areas for the children. Beautiful walking and cycling routes available.
Bookable for weekends (Fri-Mon) or midweek (Mon-Fri) or week (Fri-Fri), holidays only week (Fri-Fri).
Present:
- double bed
- Bunk bed
- Sofa bed
- Bed linen available
- Electric heater
- Kitchen with cooker, fridge
- Kettle and coffee machine
- Plates, cutlery, etc.
- Charging point for electric cars available
So a fully equipped Glamping Pod is waiting for you.
Click here for pictures Glamping Pods
Click here for pictures toilet building and dishwashing service
Click here for pictures of playgrounds